Fighting over finances is a top predictor of divorce, according to one researcher from Kansas State University. In fact, over half (56%) of divorced couples claim money problems contributed to their split. View Andrea's recent segment on FOX & Friends to learn her top tips for how newlyweds — and all couples for that matter– should approach the money talk, overcome opposing financial values and build a secure future together to ultimately reduce tension and resentment down the road.
Click on the image below to view the video.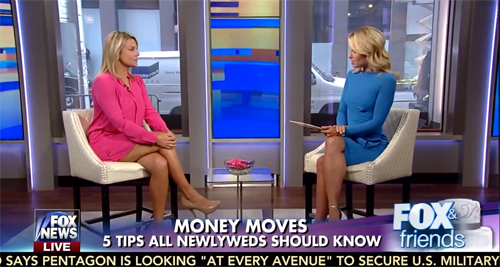 Save for the things that matter
Without giving up the things you love
Want your family's financial future to feel safe and secure? Download my Easy Family Budget Worksheet and take control of your family's finances in just 10 minutes!