As you're organizing and purging this spring, you may want to consider how you can cash in on your clutter. Andrea stops by KTLA Morning News to help consumers figure out when it's smarter to sell their unwanted items online and when to host a garage sale. Find out what will sell faster and for more online and what to sell at a yard sale. She also shares strategies to get more for your goods. Click on the image below to learn how to make some extra cash from your clutter!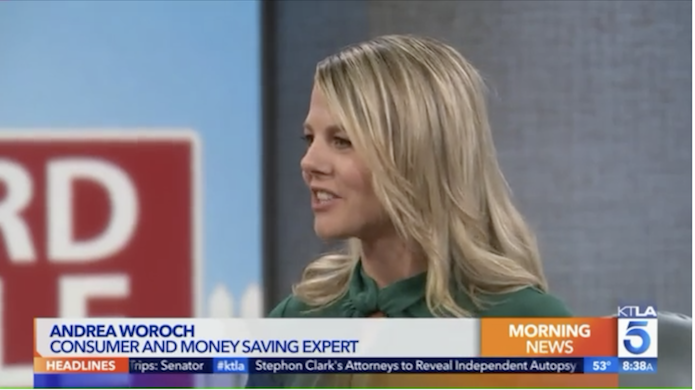 Save for the things that matter
Without giving up the things you love
Want your family's financial future to feel safe and secure? Download my Easy Family Budget Worksheet and take control of your family's finances in just 10 minutes!