6 Black Friday Gotchas
If you're planning to shop over Black Friday weekend, watch your wallet and don't fall for these shopping gotchas.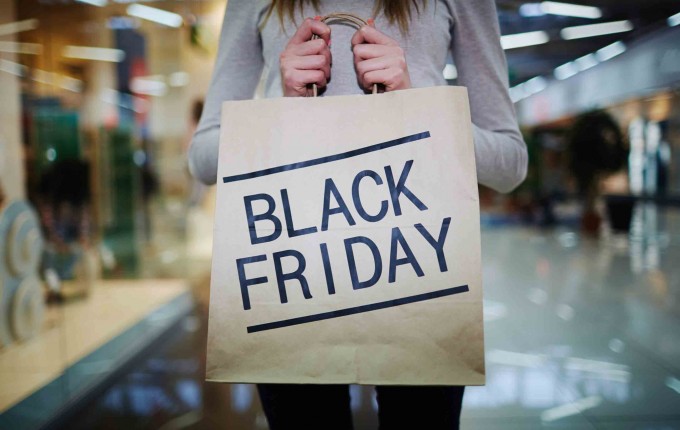 1. Derivative products.
Some products are manufactured specifically for Black Friday sales and therefore never sold for full retail price prior to the holiday season. Therefore, claims of 50% off MSRP are misleading. What's more, these derivatives items are often made using cheaper material or missing key components and features in order to meet the low price. But keep in mind, a low price on a lousy product is never a good deal.
2. Misleading "compare at" pricing.
Stores' Black Friday ads will have you believe you're saving over 50% on nearly everything. However, many products were already on sale prior to TODAY so the savings isn't as significant. This doesn't mean these deals aren't worth your dollars; just don't allow big discount claims to influence your purchases. Check price histories to confirm the item you're buying is truly the lowest price offered using sites like CamelCamelCamel.com and PriceZombie.com.
3. The sense of urgency.
Retailers promoting one-hour specials and today-only doorbusters create a sense of urgency with such fleeting and limited-time deals. However, many studies show that similar sales will pop up through out the holiday season. Toys are typically a better deal after Black Friday during the first two weeks in December. Apparel and shoes are often a better purchase on Cyber Monday, while you can find a range of deals across categories on Free Shipping Day on Dec. 18 (www.freeshippingday.com) where you'll receive free shipping and guaranteed delivery by Christmas Eve.
4. Mail-in rebate requirements.
An automatic 12-cup coffeemaker priced at $8 is a steal of a deal on Black Friday but many such doorbusters require a rebate to access the additional savings. Are you really going to mail in that rebate? According to ConsumerAffairs.com, over $500 million in rebates go unclaimed every year. When you're comparing offers between retailers, make sure to factor in this extra step. You may decide paying a couple dollars more for a comparable coffeemaker is still a better buy without the hassle of a rebate.
5. Missed discounts.
Accessing top deals before they're snatched up by someone else is challenging enough on Black Friday, so it's easy to forget opportunities for extra savings. Retailers like Macy's also extra savings in its Black Friday ad, including $10 to $20 off select purchases of $25 to $50 (again, excluding doorbusters). To ensure you never miss a coupon, download the Coupon Sherpa mobile app for digital access to these deals and compare Black Friday prices using ShopSavvy as stores like Walmart will ad match on Black Friday.
6. Restocking fees.
Kitchen appliances and electronics are popular purchases over Black Friday and through the holidays. If you're tempted to take advantage of a seemingly good doorbuster, don't forget to read the return policies before you make an impulse decision. Some retailers charge a restocking fee on these purchases, costing you anywhere from 10 to 15% of the total purchase price to return such goods which is a total waste of money. Think through your purchase first!
Save for the things that matter
Without giving up the things you love
Want your family's financial future to feel safe and secure? Download my Easy Family Budget Worksheet and take control of your family's finances in just 10 minutes!