When you're revolving balance across multiple credit cards, your debt is going to become increasingly hard to manage, especially as interest fees pile up. You may even feel like you can't make a dent in your debt and lose hope that you can pay it off. A debt consolidation loan, however, may help you pay down your debt faster while saving you big bucks on interest. Check out my recent interview with ABC 7 NY about what you need to know before looking for a loan.
Click on the image below to watch the clip.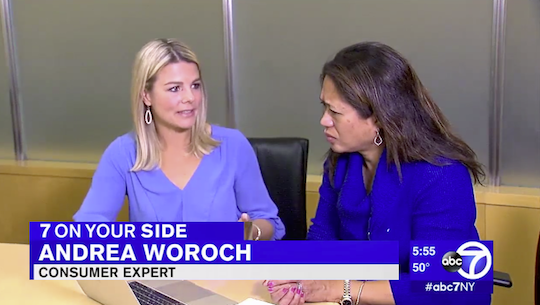 Save for the things that matter
Without giving up the things you love
Want your family's financial future to feel safe and secure? Download my Easy Family Budget Worksheet and take control of your family's finances in just 10 minutes!