Setting out on a New Year goal is ambitious and respectable. Unfortunately, however, the reality is few people actually succeed in reaching their target by year end. In fact, studies show less than 10% of resolution-makers actually meet their goals, meaning the majority will continue to overspend, eat poorly and fail to exercise.
Regardless of when you set your goal– and it certainly doesn't have to be a new year to set out on improving your life in one way or another– it's important to reevaluate your progress from time to time and see where you need some help. If your goal is to gain some sort of financial improvement, there's still time to get on track and boost your budget. You can break out of this resolution rut by recruiting the help of tech to keep you focused – and make the journey more fun!
I've compiled a roundup of 21 sites and apps that I've used to reach various goals in my life and these will help you revive your resolution so you can succeed.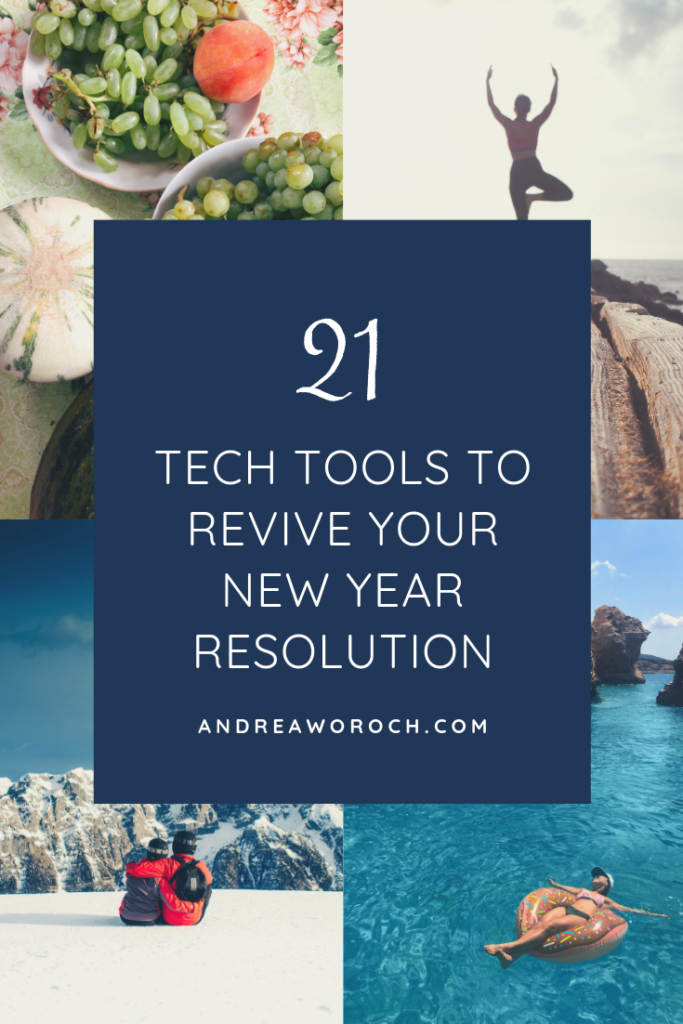 Spend Less
Cash-back apps like Groupon's Snap and Checkout 51 help you save more on groceries by offering cash-back on select, rotating purchases ranging from produce to cleaning products. Walmart shoppers should use the store app's Savings Catcher tool, which compares purchases to local competitor prices and refunds the difference to a Walmart e-gift card.
Coupon Sherpa offers printable, mobile and online coupons for everything from apparel to electronics to groceries. You can either print coupons or redeem them through the site's mobile app, plus search for coupon codes for online savings like 15% off orders from Kohl's.
Paribus tracks prices on desired products and sends you price-drop notifications; ShopGenius shows you where to find the best price for an item you're shopping for online; and Honey, a browser tool, automatically search for and applies online coupons that offer the biggest discount to your order.
Save More
Earn Money
SurveyJunkie offers an opportunity to make money by taking online surveys, watching videos and participating in polls, all of which earn you points to redeem for gift cards.
The Wallaby app helps you maximize your credit card rewards by identifying the card that will give you the most rewards based on your preferences. The app also keeps track of changes in card benefits, reward programs and bonus opportunities.
Pay Down Debt
Debt Free is an iPhone app ($0.99) that uses the Debt Snowball Method to help users pay down their debt. In addition to organizing your debts, the app shows your progress and offers debt-payoff dates to keep users motivated. There's also the Pay Off Debt app that I like, too.
Credit Karma offers a free credit score review and helps you keep up with your credit rating, all while monitoring your activity and watching for errors or signs of identity theft.
Travel More
Hopper tracks prices of flights to help you score the cheapest price on airfare. Don't forget, Tuesday and Wednesdays are the best day of the week to book flights for less (keeping in mind, this rule applies only if you're booking approx. 6 weeks ahead of your desired departure date).
The HotelTonight app is great for luxury-seeking travelers on a budget. The app aggregates unsold rooms at high-end hotels and offers them at cut-rate prices to users.
AirportParkingReservations.com helps you pinpoint the cheapest and closest airport parking lots to help you save on long-term parking.
AirHelp ensures you receive compensation for delayed and cancelled flights, lessening the blow to your budget and making the inconvenience more bearable.
Lose Weight & Get Fit
FitnessBlender offers free full length fitness videos from weightlifting to cardio, many of which don't require any gym equipment so you can do these at home and for free!
DietBet uses your money to motivate you to lose weight. You wager on your weight loss goal and if you achieve it, you split the pot of money with others who reached their goals, funded by those who didn't.
Save for the things that matter
Without giving up the things you love
Want your family's financial future to feel safe and secure? Download my Easy Family Budget Worksheet and take control of your family's finances in just 10 minutes!