If you have a closet full of clothing that you really don't wear, it's time to sell your threads! Andrea shares tips on how to make more money selling clothing online on NBC LA. From which sites help you get the most from your clothing resale to tips for posting pictures and more.
Click on the image below to watch the full clip.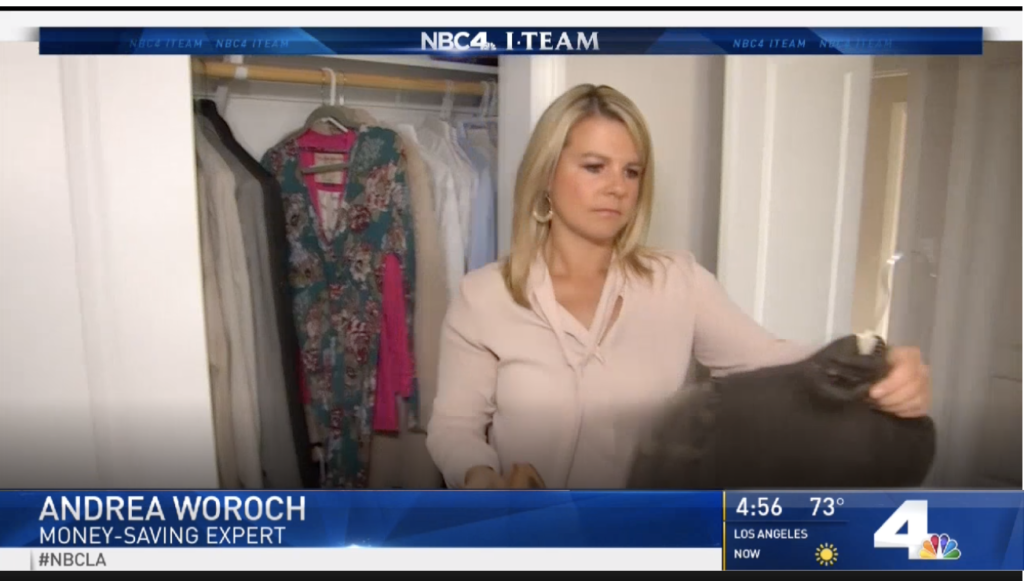 Save for the things that matter
Without giving up the things you love
Want your family's financial future to feel safe and secure? Download my Easy Family Budget Worksheet and take control of your family's finances in just 10 minutes!