Summer is a busy season for consumers who are packing up and getting ready to move to a new home. From parents who are looking to upgrade their space to accommodate their growing family while school is out to college grads who are relocating for that first job, moving is necessary for many but can be incredibly expensive. I visited KTLA Morning News for my regular monthly saving segment to share tips on how you can lower moving costs. Plus, which moving fraud warning signs you need to watch out for so you don't become a victim.
Click on the image below to watch the clip and share your own moving success tips in the comments.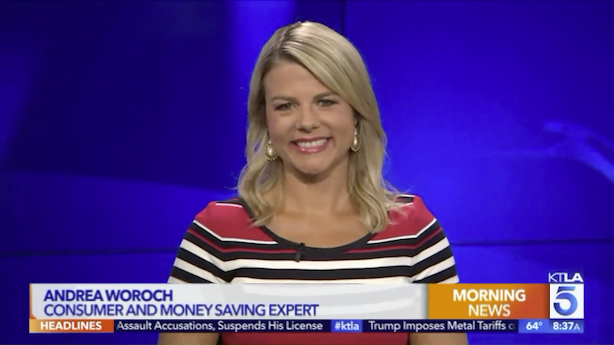 Save for the things that matter
Without giving up the things you love
Want your family's financial future to feel safe and secure? Download my Easy Family Budget Worksheet and take control of your family's finances in just 10 minutes!