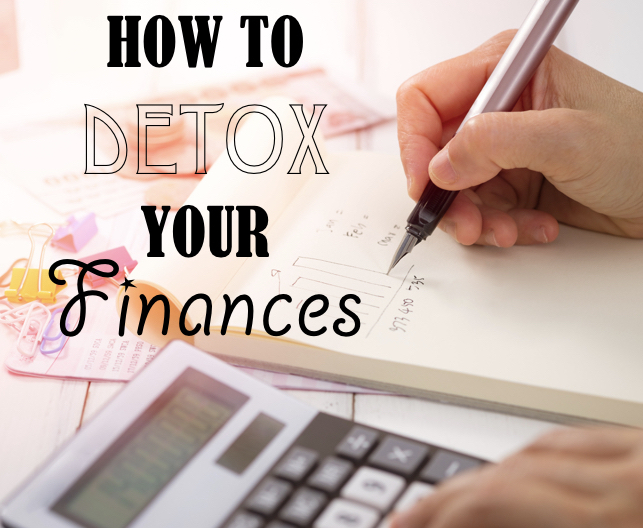 Summer may be long gone, but the effects of the season continue to linger well into fall thanks to overspending on weddings, outdoor barbecues and vacations. If you're struggling to make ends meet, drowning in credit card debt or simply need to refresh your budget, it's time to get your finances back on track with a savings plan.
Establishing short-term financial goals such as paying down credit card debt or saving up for holiday purchases is critical toward maintaining a balanced budget and achieving any long-term goals, whether that's buying a house or paying for your kid's college education down the road. Although many consumers share these future plans, some people just don't know where to begin when it comes to goal setting and saving money. Instead, they end up taking on debt when it comes time to make a purchase or cover a major expense, derailing any progress they've made toward savings. In fact, a recent survey from PurePoint Financial found that half of Americans do not have a savings target set within the next five years and 34 percent think it's easier to put large purchases on a credit card and deal with the cost later than to plan or save for the purchase.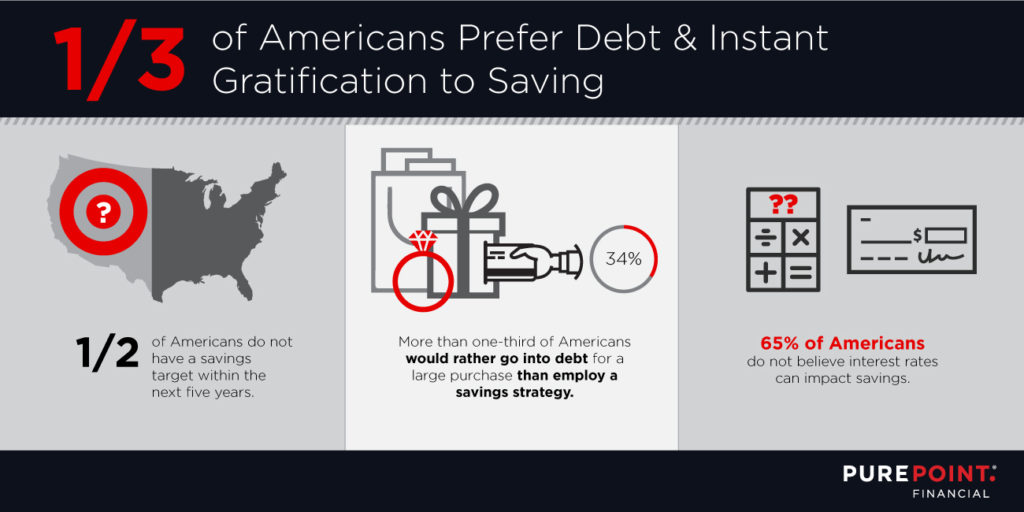 Unfortunately, such poor financial planning is keeping families in debt and adding to the stresses of everyday life. No matter how far out of reach your goal may seem, creating a savings plan doesn't have to be complicated. Here are a few easy steps to detox your finances this fall and start planning ahead for the holidays.
Go on a spending diet.
Just as you need to cut unnecessary calories from your diet in order to lose weight, eliminating needless spending in your monthly budget is critical towards flushing out debt. Although this seems easier said than done, many people don't realize just how much they waste each month on unnecessary expenses and purchases. For instance, begin by looking at recurring bills on your bank and credit card statement and ask yourself, are there any subscription services or memberships you pay for on a monthly or annual basis that you don't need or use? Cancelling these can help free up extra funds to boost your savings or pay down debt faster. You should also negotiate your bills by calling current providers for cable and Internet to find out if there's a way to reduce your monthly payment. You may even find that you're overpaying for unused minutes or data on your mobile plan by looking over your statement in detail. And, when was the last time you shopped around for auto insurance? Sites like TheZebra.com make it easy to compare insurance rates, helping you pinpoint lower cost options quickly. While saving several dollars may not seem like a huge feat, it all adds up to make a big impact on your budget.
Hydrate your savings.
Now that you've cleared up the waste from your budget, put the extra funds to good use and hydrate your savings. Depending on your current situation, determine a savings plan for the next few months and years. This may be saving for the holidays, a family trip or a down payment for a new home. There's nothing wrong with outlining several goals you'd like to reach over the course of the next five years. Just make sure to establish a clear path so you don't feel overwhelmed. Keep in mind, you don't have to make huge sacrifices to reach your goals. Start by putting away whatever you can afford. Most people don't realize that if you set aside just $40 every other week, you'll have more than $1,000 saved by the end of the year!
Another important step toward reaching your goals is to figure out where you will save your money. Considering that 65 percent of Americans do not know they're missing out on free money by not having a savings account and 4 in 10 believe their checking account and savings account have the same interest rates, according the PurePoint survey, it's time to do some research. You can get much higher return on your savings by simply switching to a high yield online savings account. For instance, online banks often offer a higher rate than traditional banks. PurePoint Financial is a hybrid digital bank that offers market leading rates and the convenience to bank online, by phone or in-person, so you can earn more money on your savings, propelling you toward achieving your goal even faster. The PurePoint website also offers a rate comparison tool, so you can easily compare rates and decide the best savings account fit for your goals.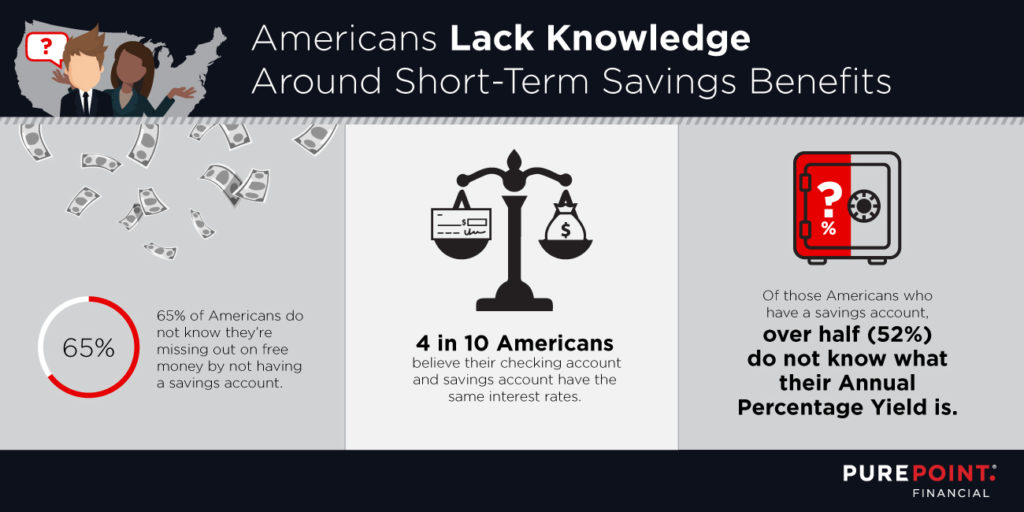 Think ahead to the holidays.
The winter holidays may seem far away, but they'll be here in no time and this expensive spending season can derail your new savings efforts if you don't prepare wisely. While budgeting for gifts and travel are a no brainer, don't forget to consider all the smaller expenses that can add up quickly. From postage and greeting cards to dog boarding while traveling to buying groceries for out of town guests and extra babysitting services for those holiday parties—all these extras can put a huge strain on your finances.
One way to lower the monetary pressure and stress of buying everyone's gift with the last two paychecks of the year is to start shopping now. Make a list of people you want to buy gifts for and scope out end-of-season and fall sales throughout October. By picking up a gift here and there leading up to the holidays you can manage your cash flow better so you don't lean on credit cards come December.
For those who are traveling over the holidays, get a jump start on booking travel soon as prices will continue to rise. If you aren't sure when to book a flight for the lowest fare, set price tracking alerts so you don't miss a deal when it becomes available. Keep in mind, flexibility is key for scoring cheaper airfare. Compare prices for your desired travel dates with those that depart or return within one to three days to see if you can land a better rate. You may even save money by booking separate one way trips in and out of different airports in the same city.
Finally, think about easy ways to make money on the side. While some of us may find extra room in our monthly budgets to spend on holidays by simply cutting back, others may still feel pinched. In fact, a recent survey from finder.com found that 70 percent of consumers need extra cash to make ends meet. Luckily, there are plenty of opportunities to increase your funds this holiday season without much effort on your part. The easiest way to do this is to look around your home for items you no longer need or use and sell them online. Put the money you make toward your holiday savings account so you don't get tempted to dip into it for other purchases.
Disclaimer: This post is written in partnership with PurePoint Financial. All opinions expressed are my own.
Save for the things that matter
Without giving up the things you love
Want your family's financial future to feel safe and secure? Download my Easy Family Budget Worksheet and take control of your family's finances in just 10 minutes!