Andrea chats with FOX 5's consumer reporter, Steve Noviello (aka Save Me Steve), about what you need to do ahead of the holidays to safeguard your budget, save money and reduce stress.
Click on the link below to hear her tips.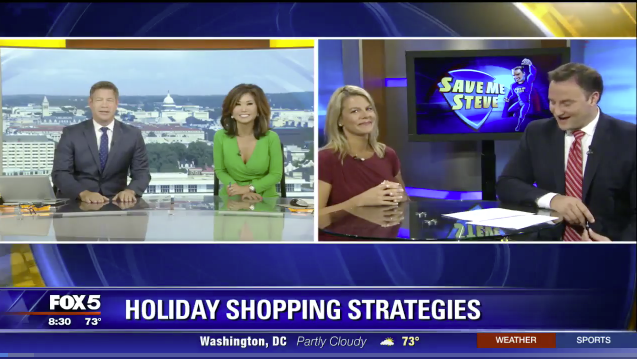 What are your favorite ways to save money when shopping for holiday gifts?
Save for the things that matter
Without giving up the things you love
Want your family's financial future to feel safe and secure? Download my Easy Family Budget Worksheet and take control of your family's finances in just 10 minutes!