Holiday shopping is in full swing and many of us will turn to the Internet to fulfill our gift lists. According to the National Retail Federation, almost half (46%) of all holiday shopping will happen online this year, with online spending expected to top $105 billion. With prices fluctuating several times a day for online products, how can shoppers ensure they're getting the best deal? Together with Good Morning America, Andrea helped one family save over $300 with price-comparison tools and apps.
Click on the image below to view the video.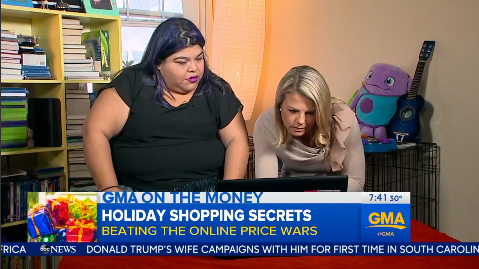 Save for the things that matter
Without giving up the things you love
Want your family's financial future to feel safe and secure? Download my Easy Family Budget Worksheet and take control of your family's finances in just 10 minutes!