Ahead of the back-to-school and holiday shopping seasons, wouldn't it be nice to save some real money and pay down debt, pad your savings or just have more money in the bank? Andrea offers tips for plugging budget holes that could save you up to $3,000 with FOX & Friends Weekend anchor Clayton Morris.
Click on the image below to view the video.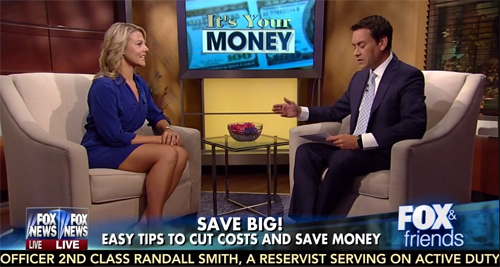 Save for the things that matter
Without giving up the things you love
Want your family's financial future to feel safe and secure? Download my Easy Family Budget Worksheet and take control of your family's finances in just 10 minutes!