Summer can be a spendy season for families with activities like dining out, going to the movies and even visiting national parks adding up to big bucks. However, there are ways to get free access to these activities and more. Andrea presents the Ultimate Freebie Guide during FOX & Friends with Anna Kooiman.
Click on the image below to play the video. For a list of the resources mentioned during this segment plus more outlets for freebies, read my post here.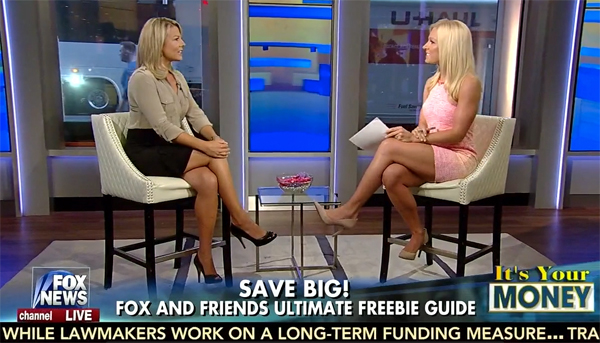 Save for the things that matter
Without giving up the things you love
Want your family's financial future to feel safe and secure? Download my Easy Family Budget Worksheet and take control of your family's finances in just 10 minutes!