Andrea visited FOX & Friends to share tips for cutting the cost of summer activities without cutting out the fun. From saving on tickets to theme parks to finding deals on movies and concessions to the best cash back offers for travel bookings, watch the video below to learn how you can enjoy summer with your family without blowing your budget!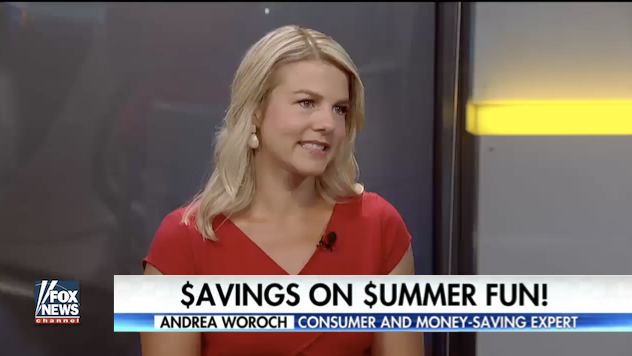 Save for the things that matter
Without giving up the things you love
Want your family's financial future to feel safe and secure? Download my Easy Family Budget Worksheet and take control of your family's finances in just 10 minutes!