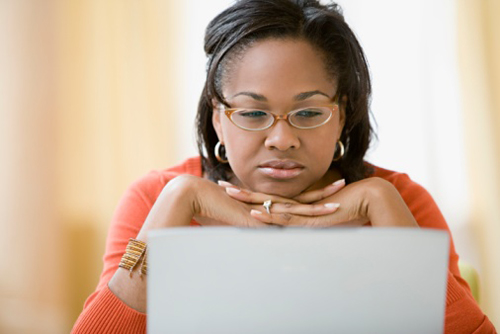 Online reviews play an important role in shaping a consumer's perception toward product choices and local businesses. In fact, a 2015 report from Mintel says that nearly 69% of Americans rely on such assessments before making a purchase while a study by BrightLocal found that 9 in 10 consumers read online reviews to determine the quality of a local company and 72% say that positive remarks make a business feel more trustworthy. Given this data, it's clear that reviews influence people's buying and spending decisions.
Unfortunately, there are people who take advantage by posting misleading information and fake reviews online to make a business seem more appealing or to discredit competitors. While this is a frustrating realization, the good news is that there are several revealing signs that can clue you in on which reviews are deceptive.
Don't get duped! Here are the telltale signs of a phony online review.
The review is overly positive.
A common giveaway for a fake review is being overly positive as many false reviews use exaggeration to get the viewers attention and increase star rating. Be cognizant of certain words like "fabulous" and "unbeatable," which make the product too good to be true. This also includes reviews that contain overly negative words like "horrible" and "useless." Mixed ratings tend to be more credible than the overly positive or negative ratings that are either begging you to buy the product or reviews that heighten the poor quality of the product.
The review uses specific advertising and marketing terminology.
Although these reviews seem the most credible with well written word choice and knowledge on the product, most everyday people don't use marketing jargon. If the review sounds more like a sales pitch, chances are it is. In some of the most obvious cases, a fabricated review restates the full product name with technical features which is a clear sign to ignore it.
There are multiple positive reviews posted within a short time.
An onslaught of exceptionally positive reviews are most likely phony when they are posted around the same time. Be suspicious of multiple reviews posted within minutes or even days of each other. Some marketers hire people to write several reviews for products to grab consumer attention, but this tactic is easy to spot. Also, be aware of reviews that contain similar language and ratings–another indicator that it may have been written by the same person or group of marketers.
Know where to find reputable reviews.
The internet has provided thousands of places to read reviews whether it's a blog, retail site or chat room. Certain websites have created useful ways to tell real reviews from the fake ones.
Buzzillions

is a user-generated review site that helps companies engage with consumers once an item is purchased. The website categorizes certain products based on one's interest and they are able to see what other's have written about the product.
Epinions

is a consumer review website that intends to help consumers make informed buying decisions by providing thousands of customer recommendations, reviews, and product evaluations. The site includes profiles for reviewers as well as "top reviewer" awards to create trust and credibility among their network of reviewers.
WhoDoYou

takes recommendations shared from social media sites to help people find reputable local businesses from friends and neighbors in the area. The intent of WhoDoYou is to help consumers feel connected through recommendations written by people in their social networks rather than feel wary about reviews from strangers.
Have you ever been duped by a false review or spotted one?
Save for the things that matter
Without giving up the things you love
Want your family's financial future to feel safe and secure? Download my Easy Family Budget Worksheet and take control of your family's finances in just 10 minutes!