The holiday season doesn't just put us into the gift-giving mood, it sends many of us into a spending frenzy. According to a recent survey from the National Retail Federation, the average consumer expects to spend over $1,000 during the holiday season this year. Between gifts, meals and parties, it's easy for that number to continue to climb if you're not closely watching your checking account. With expected holiday spending adding up to the equivalent of an extra mortgage payment, watch out for these seven holiday spending traps so you don't bust your budget.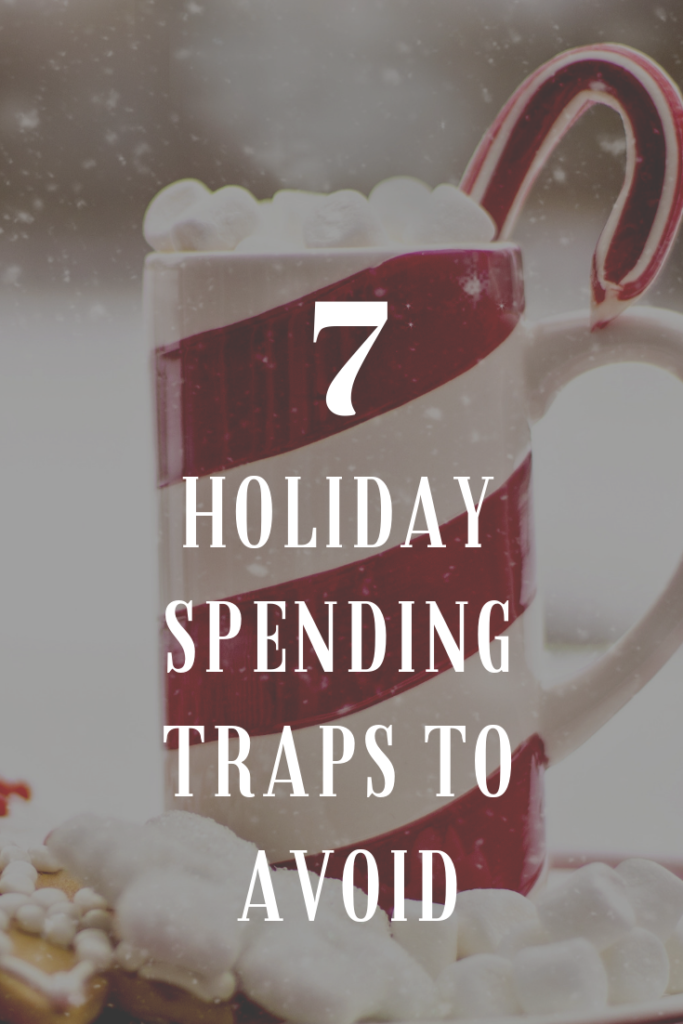 Self Gifting
Generosity is a hallmark of the holiday season, and all too often we extend those feelings to ourselves first. Between Black Friday, Cyber Monday and countless other sales along the way, it's easy to talk yourself into pulling the trigger on one of those big-ticket deals. As it turns out, patience actually pays off. For example, studies have found that TV prices are lower the two weeks before the Super Bowl than they are during those huge holiday sales.
Ignoring Dynamic Pricing
Have you ever been searching for a flight, closed your browser, and come back minutes later to find the cost had suddenly increased? Welcome to dynamic pricing. Retailers fluctuate prices multiple times throughout the holiday season, and if you're not watching closely you could end up overpaying. Luckily sites like RankTracer.com track prices of thousands of popular products on Amazon to help you see pricing histories and make better buying decisions. If you prefer to shop in-store, apps such as Flipp help you compare prices across retailers and take advantage of price-matching policies.
Spending to Save
Special offers abound during the holiday season. It's hard to go out to dinner or buy groceries without someone trying to sell you on a so-called amazing deal. Additional store credits or free gift cards sound good on the surface, but end up tying your money to a very specific use. As soon as your see yourself spending more just to get a small credit in the future, take a step back and evaluate if it's actually worth the investment.
Spurning Savings
The holidays are usually hectic, putting time at a premium. When you're rushing around it's easy to forget about something as simple as a coupon. To save yourself from scouring the internet, turn to reliable sites such as CouponCause.com that have already compiled the best offers in one easy-to-find location. What's even better is they donate a portion of every sale on their site to charity, raising nearly $300,000 since starting the initiative.
Store Credit Cards
We've all gotten the guilt trip at the cash register. If you just open a store credit card you can save 20% today! Certainly 20% is nothing to sneeze at, but it's important to be strategic in accepting these offers. Too many inquiries into your credit can hurt your credit score, and often credit cards from retailers carry especially high interest rates. Instead of counting on credit that will cost you more later, find unused items around the house you can sell for cash. It's easy to connect with friends and neighbors through Facebook Marketplace to sell everything from clothes to furniture.
Dollars vs. Percents
A surprising BlitzResults survey found 73% of respondents had trouble doing the math to determine the real value of an advertised sale. This can cost you when retailers use a tactic called price framing. This means they'll show a 25% discount instead of a $20 discount because your brain automatically wants to think the larger number is the better deal, even though you'd save more with the dollar discount. Taking a little extra time to do the math can end up saving you big in the long run.
Pricey Return Policies
Before you buy something you're not 100% committed to, carefully study that retailer's return policy. Some stores sneak in a restocking fee of as much as 15% should you decide to return your purchase. Generally these fees apply to items such as electronics, appliances, kitchen gadgets and furniture. Also be aware of timelines and shipping fees. Often consumers are on the hook for return shipping costs, and if you wait too long after the holiday season your return window may be closed leaving you stuck with sunk costs.
Save for the things that matter
Without giving up the things you love
Want your family's financial future to feel safe and secure? Download my Easy Family Budget Worksheet and take control of your family's finances in just 10 minutes!