My husband and I love to ski. We both grew up skiing with our families and developed a true passion for the sport. In fact, we loved it so much we both moved to Vail, CO after college to pursue our careers while skiing and had the lucky opportunity of meeting there. Sharing the same love for this sport, we always make it a priority to plan a few ski trips every winter. And, now that we have kids, we're excited to pass this passion on to them and hope we can continue making amazing ski memories for our family like our parents did for us. The only problem is, it's downright expensive for to ski these days, let alone a family of four to ski together! Considering lift ticket prices have skyrocketed over the past decade, with some resorts charging over $200 for a one-day pass, costs are becoming a major barrier for many people to get on the mountain. For us, having kids definitely changed the way we plan and budget. Not only do we have two more mouths to feed plus extra airline tickets and lift tickets to purchase, there's more gear to buy/rent and childcare to pay for.
Luckily, we've learned a few tricks for keeping expenses relatively low so we can continue skiing together without feeling financially drained and hope these tips help you plan a more affordable ski trip with your family this season. Just keep in mind, the cost of skiing will vary significantly depending on which resorts you choose to visit and how you plan to get there. For instance, opting to drive to a smaller mountain near you will cut the cost of airfare and typically offer lower-priced lift ticket and rental options. Ultimately, there are plenty of ski resorts across the country offering a range of options for different budgets. Just give yourself plenty of time to research, save up and shop around for better prices.
Check out my top 11 tips to save on your next ski getaway.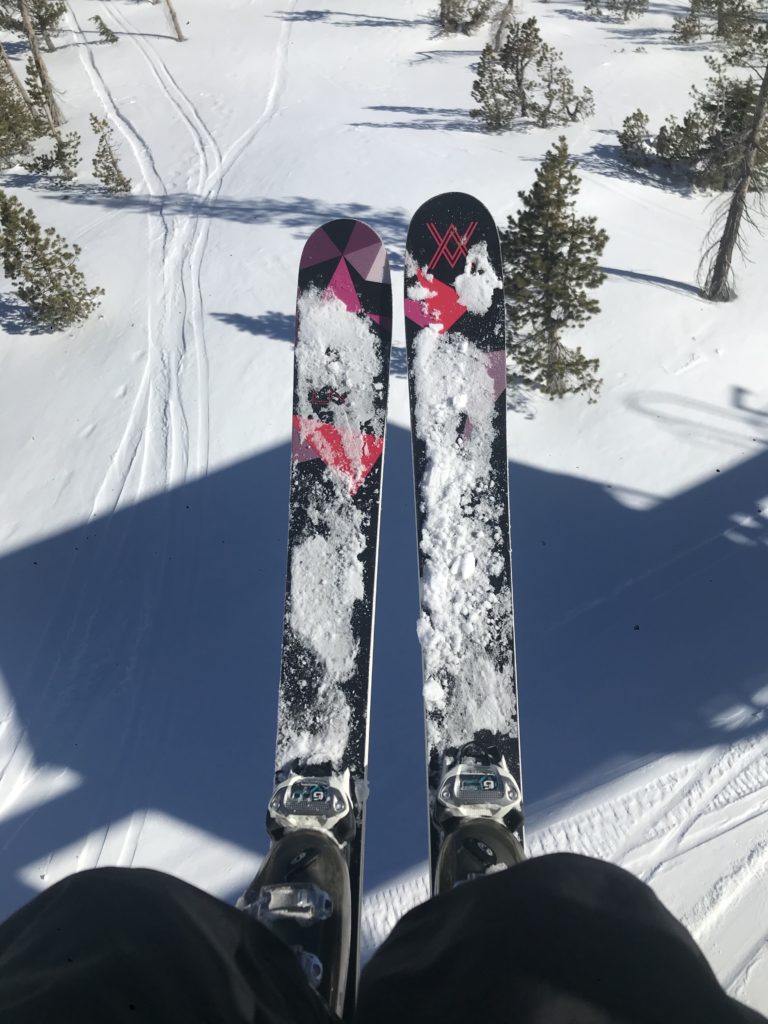 Ski midweek.
Everything from airfare to lodging and sometimes even lift ticket prices are cheaper when you skip during the week compared to the weekend. This likely isn't any major shock, but it's just a good reminder to consider which days you want to plan your trip for if budget is a concern. If you can take a few days off from work and/or take your kids out of school, planning a ski trip during the week can make your money go much further and allow you to not feel as constricted or give you even more time on the mountain. Not to mention, skiing during the week means you'll enjoy fewer crowds and shorter lift lines. When you're spending hundreds of dollars to ski, wouldn't you prefer more time on the mountain rather than waiting in long lines anyway?
Now, while you're booking your flights, don't limit your search exclusively to a round-trip tickets. Instead, price one-way tickets from multiple carriers to see if you can get a better deal. This strategy also enables you to apply reward miles to one leg of the trip if you don't have enough to cover the cost of a round-trip ticket.
Opt for a season pass.
As prices for lift tickets go up, we're noticing more and more resorts releasing reasonable deals on multi-resort season passes. Though you have to dish out hundreds of dollars in advance per person (though some may offer payment plans), those who are planning multiple ski trips or a weeklong getaway will get the best price per ski day by buying a season pass compared to a single or multi-day lift ticket. Review and compare resort ski passes to see which one makes the most sense for you. This may also influence where you plan your trip as it may make sense to travel to a destination where you have easy access to multiple ski resorts offered on the same pass. For example, the Ikon Pass provides unlimited skiing at 14 resorts located primarily in Colorado, Utah and California, among others. If you purchase this pass, planning a trip to Salt Lake City would be a smart moves since you'd have access to ski for no additional charge at Alta, Snowbird, Deer Valley and Brighton, all within 30 to 60 miles of each other. Season passes provide other benefits such as friends and family discounts on lift tickets, deals on dining, lodging and retail and savings on other adventure activities. To get the best deal, purchase next season's season pass before the current ski period ends.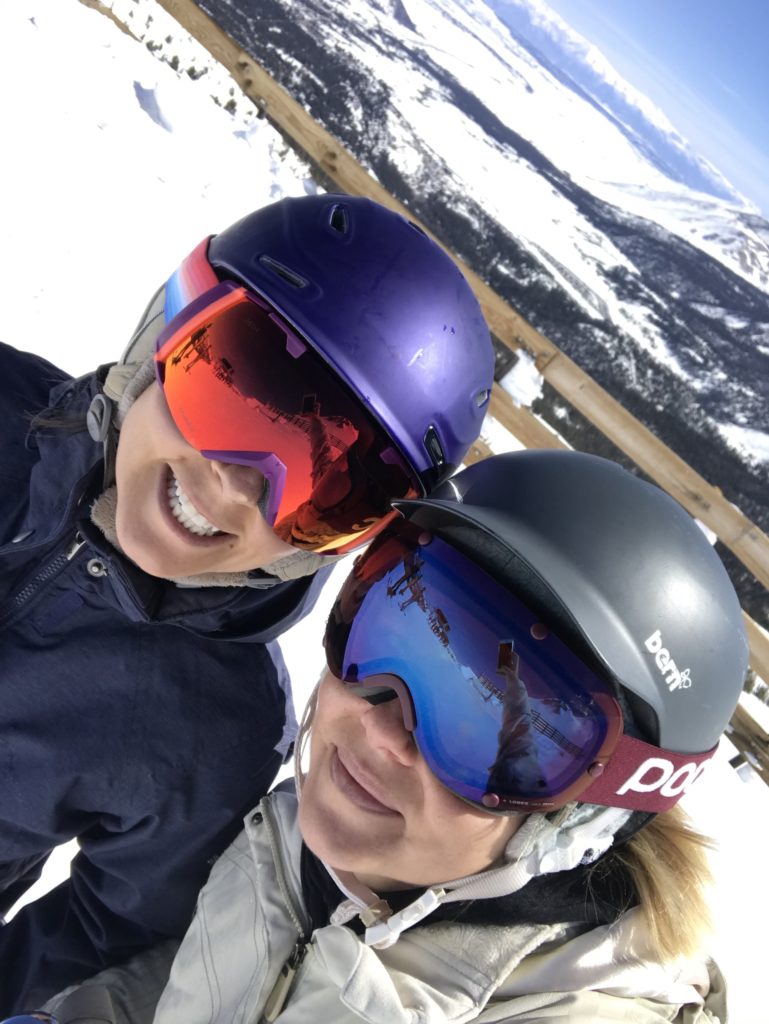 Rent a home or condo.
When you're skiing with a big group, renting a home or condo that accommodates multiple guests means you can save a bundle on lodging costs. Not to mention, you will have more space to lounge around after a long day on the mountain and have access to a kitchen where you can prepare your own meals to save on dining out costs. Sites like VRBO and AirBnB make it easy to search for accommodations based on location, the number of guests you're traveling with and amenities like hot tub or ski in/out options. Keep in mind, many hotels located in or near a ski resort will often feature various packages deals designed specifically for skiers and snowboarders and possibly include a free or deeply discounted lift ticket(s) when you book a several night stay. You may even be able to snag a last-minute hotel booking deal using an app like HotelTonight that beats the home rental rate. It's a good idea to run the math and compare rates to see which options provides the best savings opportunity for you and your family before making your final arrangements.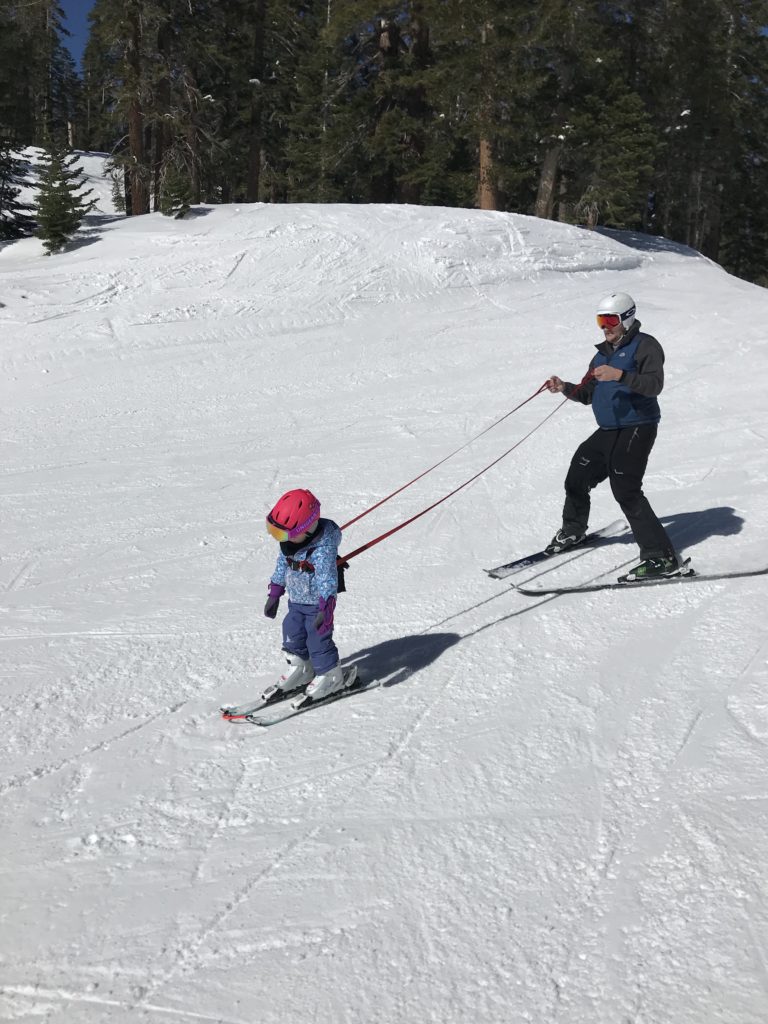 Go where kids ski free.
For individuals, skiing is an expensive sport. For families, it's kind of absurd. In all honesty, the cost of skiing as a family was something my hubs and I talked about many times when contemplating if we should have another baby — "but will we be able to afford to take them all skiing?" While we are nowhere close to having a third kid yet (or ever, for that matter), I was pleasantly surprised to learn that there are a lot of ski resorts across the country that offer free lift tickets to kids. The offers and age requirements differ from mountain to mountain, but you can find some really great deals for kids up to 12 years old. For example, kids ages 12 and under ski free all the time at June Mountain in California while kids 6 and under always ski free at Big Sky resort in Montana. At Steamboat Springs in Colorado, you can snag a free 5-day pass for kids under 12 when you buy an adult 5-day lift ticket. For more information, check out this state-by-state guide on where kids ski free to plan your next trip accordingly. Now, the only trick is to keep them from growing up!
Budget for childcare.
When we first started traveling with our kids on ski trips, the biggest shock to our wallets was the absorbent cost of on-mountain daycare. On a recent trip to Mammoth mountain, we dolled out nearly $400 for ski school and childcare between both of our daughters so we could enjoy one day of child-free skiing. Although this is a cost you will only incur when your kids are too young to ski with you for most of the day, it's definitely something to add to your budget when planning your trip. Review fees listed on the resort's website and make reservations in advance as these can typically fill up. As an alternative to using daycare facilities, you can always look for sitters at your destination through sites such as care.com which offer extensive background checks. Though there's a small fee to book childcare, it will ultimately be cheaper when traveling with multiple young children than paying for resort daycare. Another way my husband and I get around expensive childcare costs is splitting our ski days—he watches the kids in the morning while I ski and vice versa. We also try to plan group trips with other families who have kids around the same age whenever we can and offer to exchange babysitting services. Not don't does this alleviate the added expense of childcare, but it makes it renting a vacation home more affordable and provides plenty of entertainment for our little ones.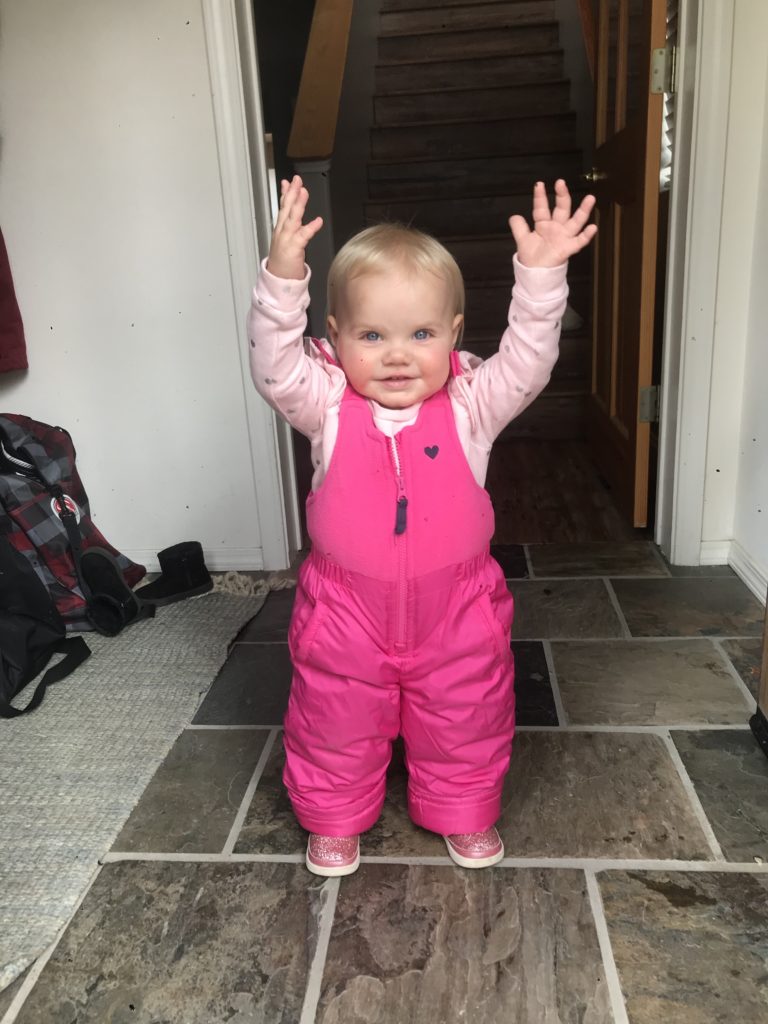 Reconsider where you rent gear.
On-mountain ski and snowboard rental offices are conveniently located so you don't have to lug heavy equipment around, but you will pay for that. If you are driving to the destination, look for rental shops along your route. Often times, you can find cheaper prices and shorter lines at a ski shop in a town near the ski resort. Make sure to ask about multi-day discounts and try to reserve your rentals ahead of time to get the best selection. Otherwise, you run the risk of these less expensive rental shops selling out of equipment in your size.
Purchase tickets online in advance.
Ski resorts want to get you to commit to your trip and many will offer a discount when you purchase online in advance. For example, Mammoth Mountain offers 20% off the window rate when you purchase your tickets early. Plus, you will save up to an additional 20% with a multi-day ticket. Meanwhile, Heavenly resort in Lake Tahoe offers $33 off a one-day ticket when buying online and 7 days in advance, with bigger savings for each additional day you add to your pass. Since many of these deals are nonrefundable and nontransferable, always read the fine print and only buy when you have your travel arrangements confirmed.
Check your warehouse club for deals.
Your warehouse club isn't just a great place to stock up on snacks and water bottles for your upcoming ski trip—it's also a good place to check for deals on lift tickets to your local ski resort. For instance, my local Costco sells a 5-day lift ticket bundle at nearly 40% savings. This is ideal for anyone planning a long weekend trip. However, you will be limited to whichever mountain the pass is good for so you don't have flexibility to jump around mountains.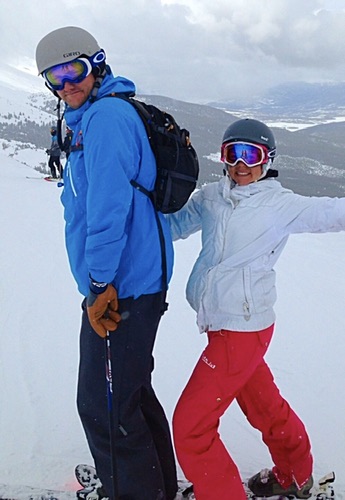 Plan a half day.
You're looking at saving about $20 a day by choosing a half-day lift ticket over a full day pass. Half days usually start after 12pm and give you a solid four hours on the mountain. If you play it right by fueling up on a good lunch before heading out and ski hard that entire time, you can get a lot of good turns in the afternoon. For many skiers, four hours is plenty of time to enjoy the snow and the extra cash saved on the lift ticket can go towards other ski necessities such as that ridiculously overpriced bowl of chili you're craving when you come off the cold mountain. If you're kids have to go to daycare, you will save on this cost as well since you only need to pay for the half-day rate, too.
Pack your own food.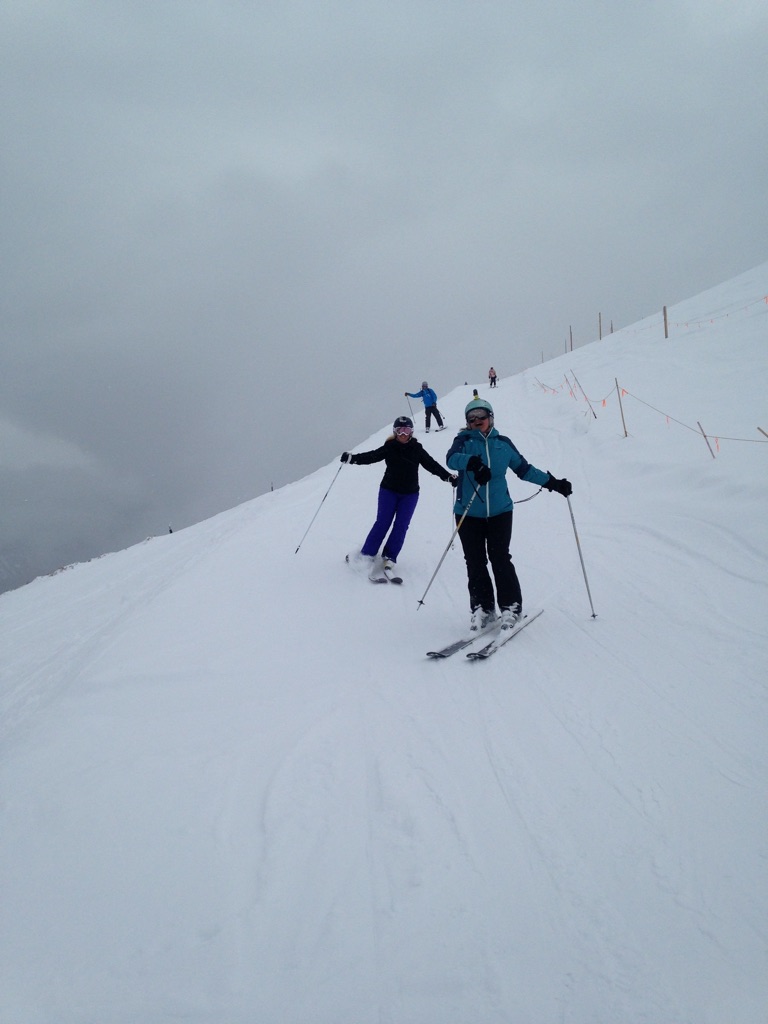 Spending a few dollars for a locker to stash your own food is a lot less expensive than if you were to buy you and your family lunch at the mountain cafeteria. Seriously, on a ski trip to Mammoth last year, I blew $20 on a salad and cookie just for myself (yes, the cookie was for me), something that should've cost under $10. For one person, for one lunch, $20 isn't that big of deal in the grand scheme of our spending. But, when you add this same amount for each meal, for each family member, for each day you're skiing, you can see how easy it is to bust your budget on resort meals. Instead, plan ahead by packing plenty of snacks such as granola bars, trail mix, and sandwiches to keep you fueled throughout the day. And, don't forget your reusable water bottle. Most mountain resorts have water stations where you can easily refill a bottle at no charge. Why spend an extra $5 on water when you don't have to? Using a hydration pack is another smart option since you can keep it on you throughout the day. Some ski resorts even hand out free snacks such as granola bars at their lift ticket window, so try snag a couple for kids.
Save on used and older models.
If you're ready for a new set of skis, snowboard or winter outerwear, resist the urge to buy anything brand new. You especially want to avoid on-mountain ski shops where prices are marked up by at least 20%. Instead, search online for used options and look at last year's apparel styles and great models to find discounts of 40 to 60% off regular retail. If you can hold off until spring and make do with what you have for the current season, you will find major savings on end-of-season and closeout sales on everything from skis and boots to jackets and helmets to long underwear.
Save for the things that matter
Without giving up the things you love
Want your family's financial future to feel safe and secure? Download my Easy Family Budget Worksheet and take control of your family's finances in just 10 minutes!