From weddings to BBQs to beach getaways, Andrea shares tips on how Americans can save on summer's biggest budget busters in the June issue of Women's Health Magazine.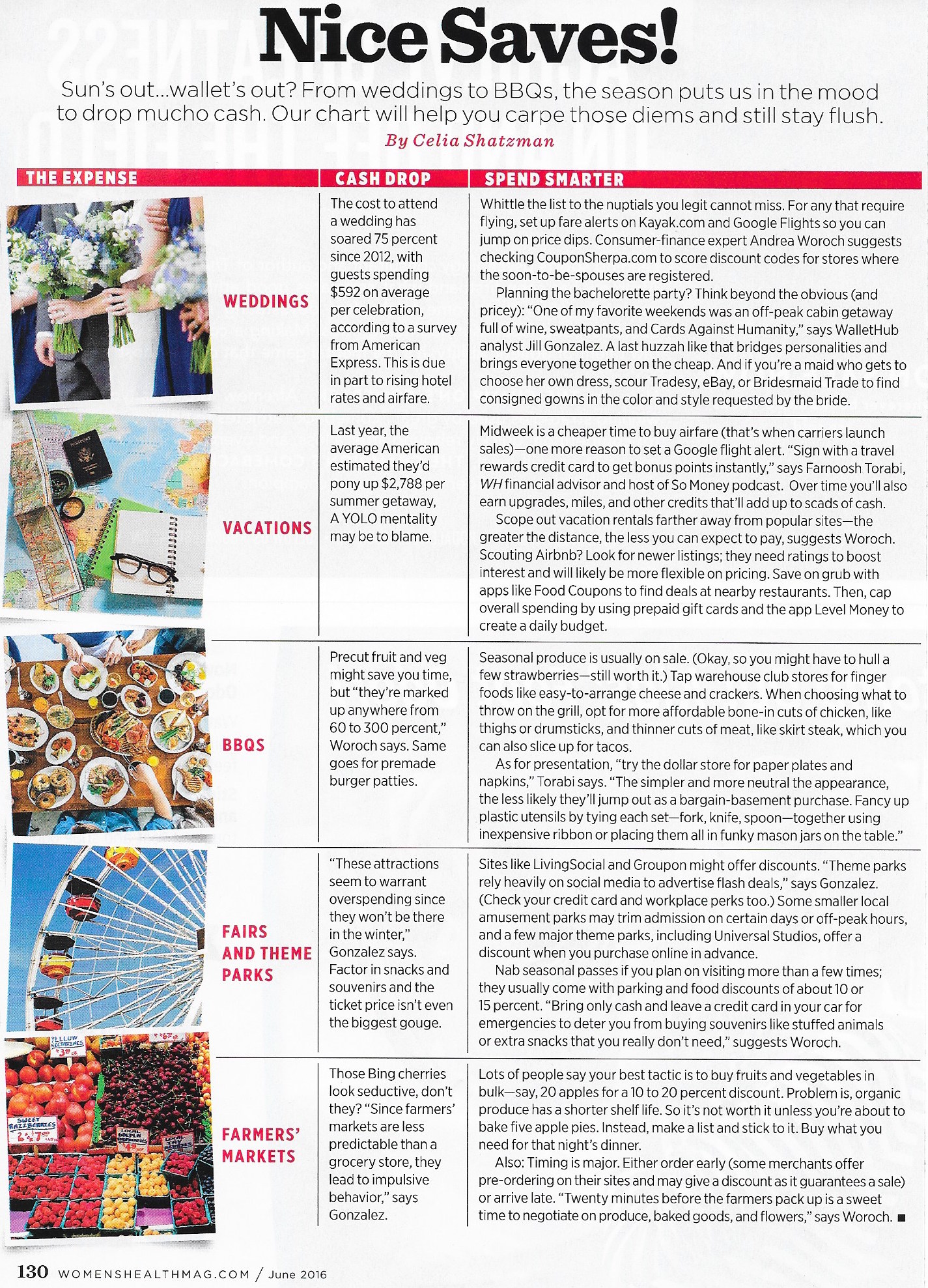 Save for the things that matter
Without giving up the things you love
Want your family's financial future to feel safe and secure? Download my Easy Family Budget Worksheet and take control of your family's finances in just 10 minutes!