You don't have to blow your budget to look good. Check out Andrea's tips for saving money on fashion with social media strategies and her favorite mobile-shopping apps as included in the November issue of Real Simple.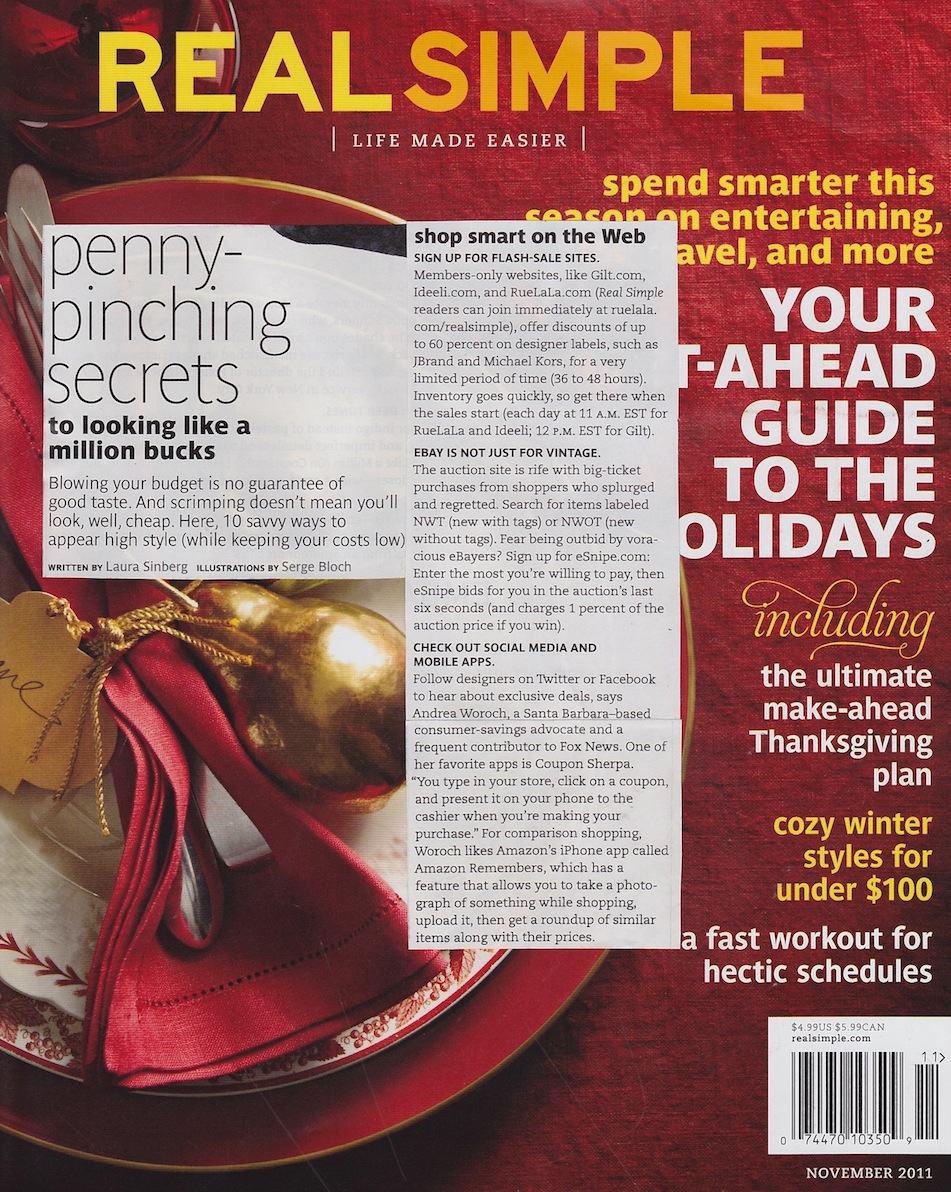 Save for the things that matter
Without giving up the things you love
Want your family's financial future to feel safe and secure? Download my Easy Family Budget Worksheet and take control of your family's finances in just 10 minutes!