Think your holiday shopping ends with the holiday? Think again. Dec. 26 is one of the biggest shopping days of the year as consumers head to the malls to return gifts that missed the mark and use their merchandise credits to purchase what they really want. Andrea shared her top tips for hassle-free holiday returns with MSNBC.
Click on the image below to view the video.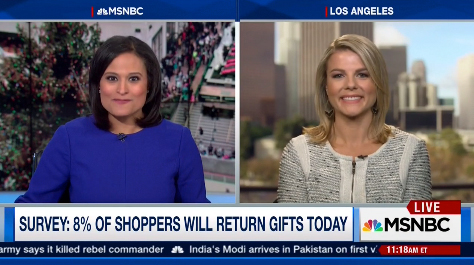 Save for the things that matter
Without giving up the things you love
Want your family's financial future to feel safe and secure? Download my Easy Family Budget Worksheet and take control of your family's finances in just 10 minutes!